PinoyTVRadio (formerly known as the Philippine Television Wiki)
is an open-souce and free Wiki. Its a collection information exists to showcase and catal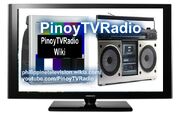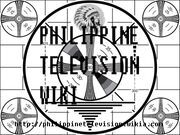 og information about Television in the Philippines, Digital television and history including radio cultures, HD Radio in the Philippines and history.
Everyone can edit the articles here. You can Create your own Wikia account or login your own Wikia account just like Wikipedia.
History
It was foundated on November 2010 with a few wiki pages. The first editor is "jason24589", the admin and founder. Later, it is now an free and open-source wiki that can everyone can edit the articles.
On May 30, 2011, it was renamed to PinoyTVRadio.
PinoyTVRadio channel is a collection of Philippine TV shows, ads, recorded radio clips and some Philippine TV hoaxers.
Ad blocker interference detected!
Wikia is a free-to-use site that makes money from advertising. We have a modified experience for viewers using ad blockers

Wikia is not accessible if you've made further modifications. Remove the custom ad blocker rule(s) and the page will load as expected.